LAS Graduation 2018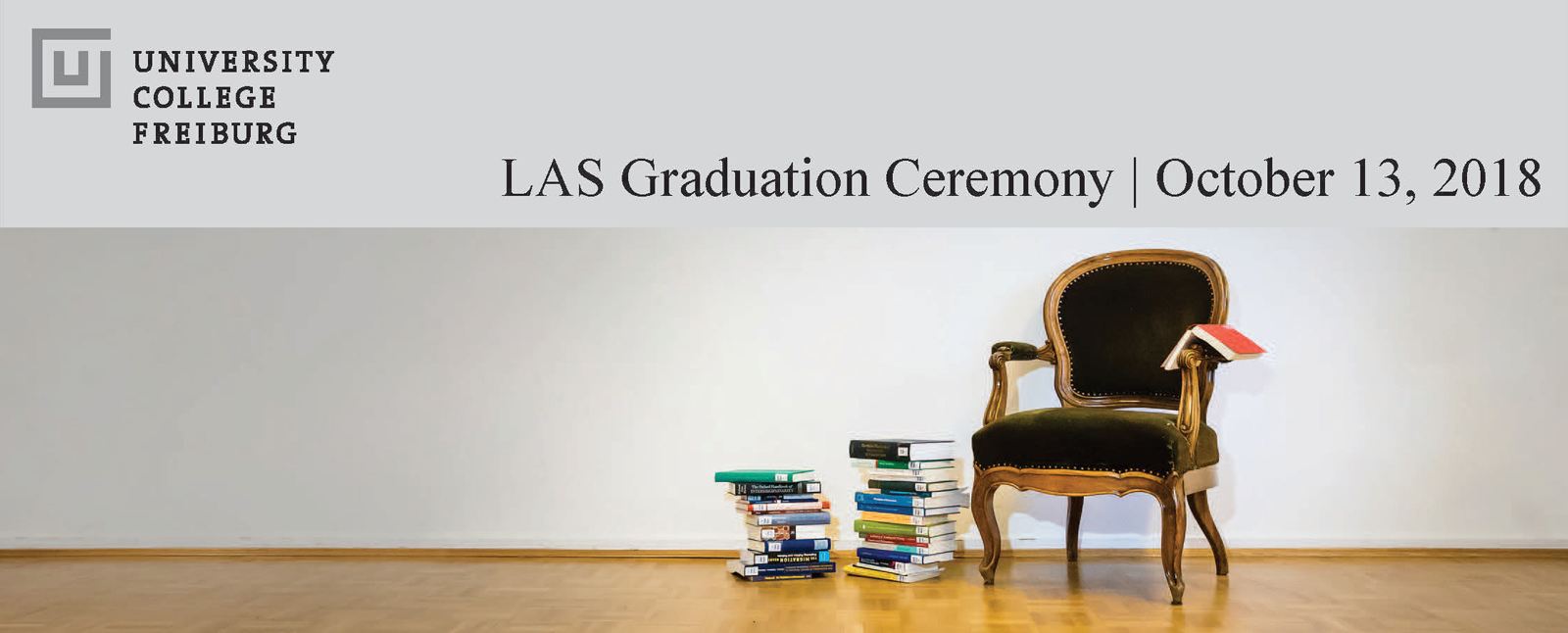 On October 13, 2018, UCF staff, students, and graduates, guests, families, and friends gathered in the University Aula to celebrate the third LAS Graduation Ceremony.
After a brief introduction by Paul Sterzel (UCF Managing Director), opening addresses were presented by Prof. Dr. Juliane Besters-Dilger (Vice-President for Academic Affairs) and Prof. Dr. Dietmar Neutatz (Dean of the Faculty of Humanities). Marthe Hanik and Jasper Johannsen welcomed everyone on behalf of the graduates. The LAS band Almost There with Natalie Kornet (Saxophone) and Abdur Rehman Zafar (Guitar) provided the musical accompaniment.

Prof. Dr. Sitta von Reden (UCF Dean of Studies) and Dr. Ursula Glunk (UCF Academic Director) presented the ceremony's main act, the conferring of degrees. Dr. Ryan Plumley, Dr. Simon Büchner, Dr. Sabine Sané, and Dr. Liudmila Mikalayeva congratulated "their" Major-Graduates.
This year's graduate contribution was a film produced by Magdalena Burtscher and Patrick Gross, a film that covered the achievements, pleasures, reminiscences, as well as the frustrations of the 2018 LAS graduates. Gregor Ranft, B.A., then congratulated his new alumni colleagues on behalf of the LAS Alumni Association. The ceremony ended with farewell addresses by Prof. Dr. Ursula Schaefer for the University of Freiburg Alumni and by Dr. Ursula Glunk on behalf of UCF. The student-organized reception in the Prometheushalle was the perfect festive conclusion for an exciting afternoon.

We congratulate our LAS Graduates 2018 and wish them all the best for their futures. And we thank each and everyone for making this ceremony a wonderful event for all of us!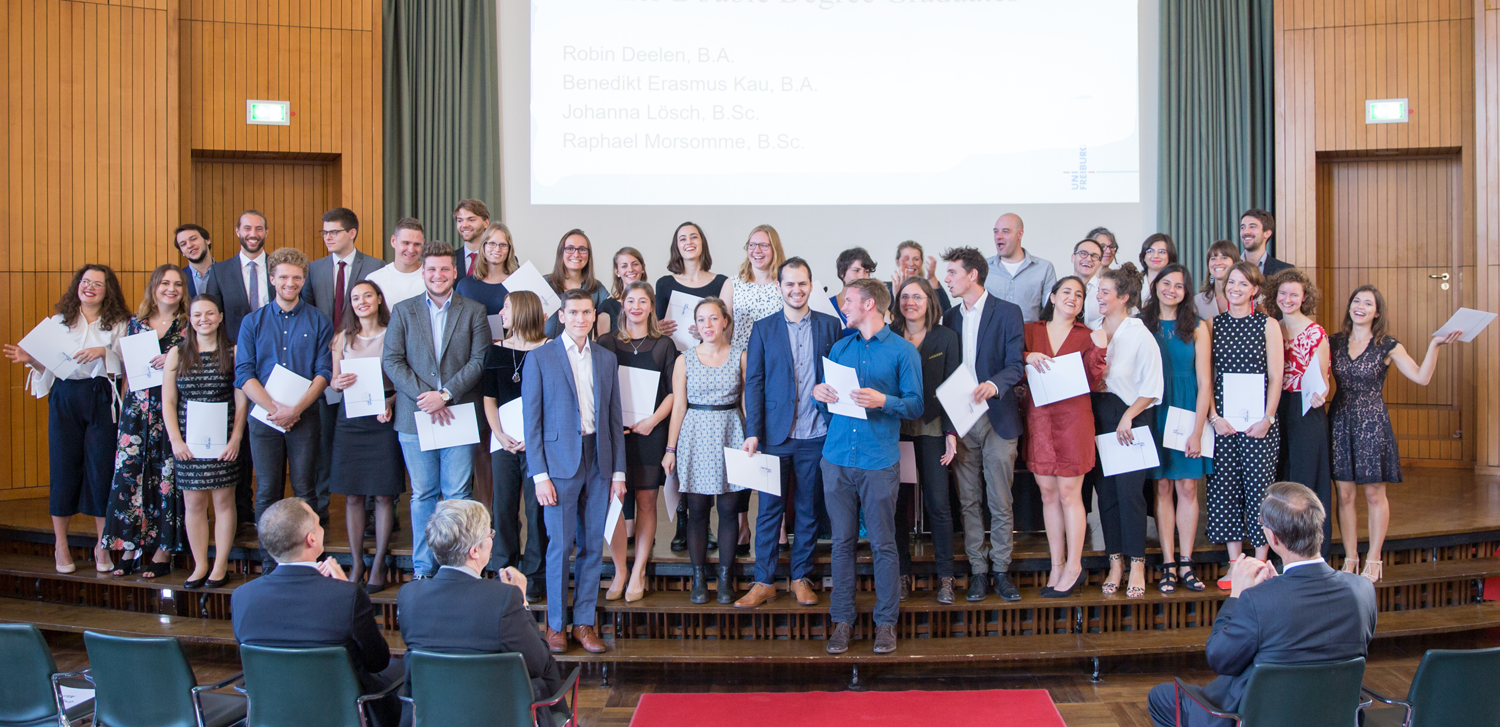 (photos by Jörg Blum)