Dr. Reto Schölly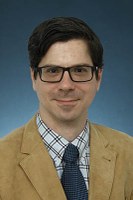 Dr. phil. Reto Schölly
contact@reto-schoelly.com
www.reto-schoelly.com
0049 176 6686 4572
Reto Schölly studied Engineering Cybernetics, Business Administration and Art Theory. He worked as software engineer, project manager and as an artist, and exhibited his works in several places, from Vienna to Berlin. Reto Schölly currently works as a Teaching Fellow at the University of Freiburg, where he teaches Computational Modeling and Robot Design. Previous lectures include Digital Image Processing, Cybernetic Aesthetics, Microcomputer Engineering and Innovation and Technology Management.

Academics
2012: Dr. phil. in Aesthetics, University of Wuppertal
2010: M.A. in Business Administration, AKAD Hochschule Stuttgart
2006: Dipl.-Ing. in Cybernetics, University of Stuttgart
Publications
In peer-review: Schölly, R.; Schmitt, D.: Is there a philosophy of technology? Università degli Studi di Torino.
2019: Schölly, R.; Müller, D.: Metaästhetik im Computerspiel SOMA – Reflexivitäten zwischen Wahrnehmung, Für-Wahrnehmung, Sein und Nichtsein. PAIDIA.                                                          
2017: Schölly, R.: Ethos, Charakter und Selbstbezüglichkeit in The Walking Dead – Eine Analyse der Persönlichkeitsentwicklung des Charakters Clementine und seinen Reflexivitäten mit dem Ethos der SpielerInnen. PAIDIA.                             
2017: Adams, F.; Schoelly, R.; Schlager, D.; Schoenthaler, M.; Schoeb, D.; Wilhelm, K.; Hein, S.; Wetterauer, U.; Miernik, A.: Algorithm-based motion magnification for video processing in urological    laparoscopy. J Endourol. 2017 Mar 23. doi: 10.1089/end.2016.0882.
2016: Weibel, P. (Hg): Enzyklopädie der Medien (Band 2: Musik und Medien), ZKM|Publikationen, Karlsruhe 2016, S. 408-410.                                                
2014: Schrüfer, Reindl, Zagar (Hgg.): Elektrische Messtechnik, Chapter 9.6, Hanser-Verlag, ISBN 9783446442085.
2013: Schölly, R.: Homo ex machina – die dritte Schöpfung (über die kybernetische Reflexivität zwischen Schöpfer und Geschöpf in Kunst und Technologie der Gegenwart), Shaker-Verlag. ISBN: 978384401815.
2001: Schölly, R.: Linuxprogrammierung mit C++, Data Becker Verlag, ISBN: 3815821479.
2001: Schölly, R.: Der große Talent-Test, Apollo Medien Verlag, with T. von Krafft, ISBN: 9783815598900.