Prof. Dr. Sitta von Reden – Dean of Studies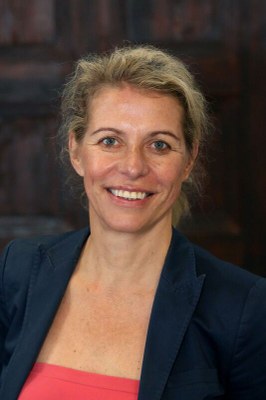 Sitta von Reden studied Economics, History, and Latin at the University of Freiburg and the Freie Universität Berlin. After accomplishing her PhD at the University of Cambridge, she was Research Fellow at the University of Oxford. From 1992-2005 she was lecturer and senior lecturer at the University of Bristol. She received her Habilitation at the University of Augsburg. Since 2010 she holds the Chair for Ancient History at the University of Freiburg. Her foci in research and in teaching are on ancient economic and global history.
In 2017 she received a € 2.5 Million ERC Advanced Grant from the European Research Council (ERC) – one of the most prestigious research awards in Europe. Her interdisciplinary ERC research project BaSaR ("Beyond the Silk Road. Economic Development, Frontier Zones and Inter-Imperiality in the Afro-Eurasian World Region") aims to provide a global perspective on economic development and inter-imperial exchange in the Afro-Eurasian world region from 300 BCE to 300 CE. Further information including Professor von Reden's full academic CV is available on the Ancient History Department's website.

As Dean of Studies at UCF, Prof. Dr. Sitta von Reden is responsible for the LAS program and ensures that the Study and Examination Regulations are observed. She chairs the LAS Board of Studies (Studienkommission / program committee) and the Board of Examiners (Prüfungsausschuss / examination committee).
Email: dean.of.studies@ucf.uni-freiburg.de
Office Hours (Room 01 031b): by individual appointment