Study Abroad


Internationality is an important aspect of the LAS Program. It shows in courses and in the student body. More than 25% of students are international. And incoming exchange students further enrich internationality at UCF. Students are encouraged to spend part of their studies abroad, and about 80% do so – usually during their third year.
The following pages cover

For more information, please contact Anne Klemperer: anne.klemperer@ucf.uni-freiburg.de or her international student assistant Zoe: international-assistant@ucf.uni-freiburg.de.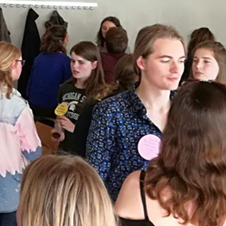 Every spring, UCF hosts a Study Abroad Fair.
All students interested in studying abroad are cordially invited! After presentations from Anne Klemperer, UCF's International Coordinator, and a representative from the International Office on study abroad opportunities, both are available for all your questions on studying abroad.
This is followed by an informal session during which interested students have a chance to talk to LAS students who have returned from studies abroad as well as to exchange students from our partner universities and ask them about their experiences.
The presentations from the 2019 Fair are available on ILIAS.

Furthermore, the University of Freiburg and UCF are engaged in transnational higher education alliances that offer various study abroad opportunities:
LAS Bags World Tour
Not only students go abroad, but with them also their green LAS bags – on LAS Bags World Tour: