PD Dr. Miriam Nandi: EPICUR Project Manager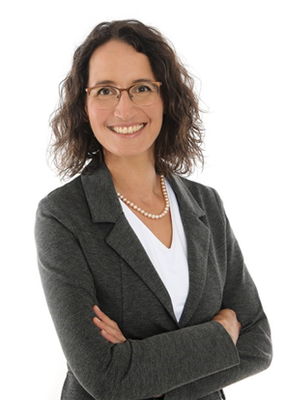 Miriam Nandi received her PhD and her habilitation ("venia legendi") in English literary studies from the University of Freiburg. She attended the School of Criticism and Theory at Cornell University, where she worked on theories of cultural translation and intermixture. Miriam has authored two monographs and a number of articles on postcolonial theory, Indian-English literature, critical mixed-race studies, and early modern autobiographical writing.

In the past two decades, she has taught a plethora of seminars in the field of English and Anglophone literatures and cultures. She has supervised MA- and BA-theses as well as doctoral dissertations on a variety of different topics such as colonial photography, the fiction of Zadie Smith, and ethics and literature.

As project manager and lecturer for the EPICUR European Universities Initiative, she is responsible for developing and piloting collaborative teaching and learning formats for the new study track "European identities".
miriam.nandi@ucf.uni-freiburg.de
Room 01066
Office hour: by appointment


---
Brief academic CV
Education
10/2017: Habilitation at the university of Freiburg
01/2006: PhD (Dr. phil.) at the University of Freiburg
06-07/2005: School of Criticism and Theory, Cornell University
Previous Positions
2019: Acting Professor of English at the University of Freiburg
2009-2018: Assistant Professor of English at the University of Freiburg
2012-2016: Principal investigator in the project C3 "Idleness in colonial discourse" in the cluster of excellence "Otium"
Listings for full professorships
W3-Professur Anglophone Literatures and Cultures, Eberhard-Karls-Universität Tübingen
Monographs
(2020) Reading the Early Modern English Diary. Under contract with Palgrave
(2009) Gayatri Chakravorty Spivak. Interkulturelle Bibliothek Nordhausen: Bautz.
(2007) M/Other India/s. Heidelberg: Winter.
Editions and Special Issues
(2019) with Juliane Schwarz-Bierschenk and Ingrid Gessner. MatteReality: Historical Trajectories and Conceptual Futures in Material Culture Studies. Special Issue Open Cultural Studies. De Gruyter Open.
(2014) mit Monika Fludernik. Idleness, Indolence and Leisure in British Literature. Basingstoke: Palgrave.
Journal Articles and Book Chapters
(2020) "The Politics of Opacity and Translation in Post-Migrant Germany." Paragrana 24:1.
(2017) "Narrative Identity and the Early Modern Diary." How to do Things With Narrative Theory. Festschrift for Monika Fludernik. Eds. Jan Alber and Greta Olson. München: De Gruyter. 93-108.
(2014) with Paul Spickard "The Curious Career of the One-Drop Rule." Global Mixed Race. Eds. Rebecca Chiyoko King-O'Riain, Stephen Small, Minelle Mahtani, Miri Song, and Paul Spickard. NY: NYU P. 188-213.
(2010) "Writing Selves – Early Modern Diaries and the Genesis of the Novel." The Genesis of Genre. Early Modern Narratives. Ed. Gerd Bayer. London/NY: Routledge. 60-78.