Student Activities


The Liberal Arts and Sciences students are an active community that organizes a wide range of self-organized events and projects.
The UCF Students Council is the LAS student association at University College Freiburg. It also serves as a platform for the many social and extracurricular activities within the LAS student body, ranging from interest groups (of the Majors) and various committees, like the Committee of Outreach, Journalism and many more, to self-organized conferences, projects and lecturers. These events and activities reflect the wide range of interest and engagement of the LAS students and they all contribute to the familiar atmosphere at UCF.
Here you can get an impression of the student activities at UCF: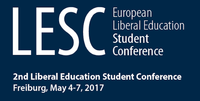 In May 2017, the 2nd Liberal Education Student Conference LESC took place in Freiburg. The self-organized conference will engage with the question: A complex world needs complex thinking:The potentials and limits of Liberal Education in approaching contemporary challenges. Based on participant contribution, worldwide problems playing out in local contexts will be discussed. Participants will explore how Liberal Education can prepare students to approach multifaceted problems on a local and global scale. The 3rd LESC will be held in Utrecht, the Netherlands, from May 10 to May 13, 2018.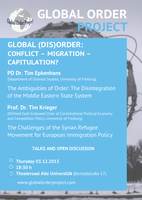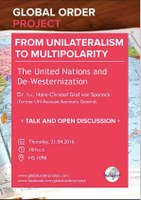 The Global Order Project is a network of student groups and experts, who are studying issues of Global Order in various disciplines. The project was established under the patronage of the former chief procecutor of the ICC Luis Moreno Ocampo and currently includes students and university staff in Maastricht, Freiburg, and Harvard. The Global Order Project Team Freiburg has organized various talks and workshops on topic like: Good-Bye Hegemony! Power and Influence in the Global System or From Unilateralism to Multipolarity: The UN and De-Westernization and hosted the Global Order Project Conference 2016: Mobility and Identity in a Globalizing World.
Jack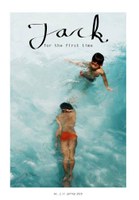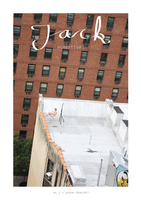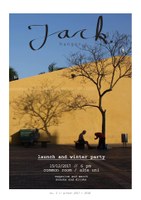 The Jack is an English magazine initiated, run, and published regularly by students of the University College Freiburg (UCF). In every issue of the Jack students and other participants contribute texts and image material that altogether explore one specified overall topic in an interdisciplinary and creative way: the articles may adopt a political, scientific, social, philosophical, personal, cultural or alternative perspective and take divergent stylistic forms. In this spirit, the magazine is an expression of the philosophy of the Liberal Arts and Sciences community in Freiburg, which embraces diversity on an academic as well as cultural and social level.


UCF Lecture Series: Beyond the Crisis – Civilians in Armed Conflicts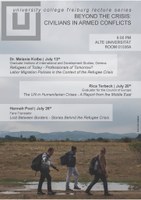 The UCF Students Council has organized a lectures series on cilvilians in armed conflicts and refugees in 2016. External lecturers have been invited to present their perspective and expertise in the following areas and lectures:
Arts Liberated – Pushing Academic Boundaries Through Artistic Creation
Liberal Arts and Sciences is not an Arts Program. However, LAS students are very creative also beyond their academic endeavors. The LAS Arts Liberated Committee is dedicated to pushing academic boundaries through artistic creation. 
With the theater project "An Inspector Calls", written by J.B. Priestley, Arts Liberated made their debut in May 2017.
In February 2018 Arts Liberated is performing a stage adaption of "Lord of the Flies", written by William Golding.
Unicross and fudder reported on the play.
Parties
And, of course, there are the legendary LAS parties, where liberal hearts go ...