CREATES

Creating Responsive, Engaging and Tailored Education with Students (CREATES) was an Erasmus+ Strategic Partnership between six European universities in place 2017-2020. The project focused on educational approaches that encourage student agency and self-directed learning. UCF's CREATES project partners:

Since 2017, CREATES has developed and rolled out toolkits and publications on student agency and self-directed learning – outputs intended for policy advisors, university decision-makers and administrators, and, of course, teaching staff. Due to the COVID pandemic, CREATES multiplier events that were planned for 2020 had to be conducted online, with more participants, but lower interaction.
CREATES Toolkits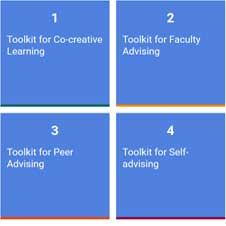 The partnership has produced four toolkits containing educational tools and strategies. Have a look at:
1) Co-creative Learning, including UCF's Dr. Simon Büchner
2) Faculty Advising, including UCF's Dr. Ryan Plumley
3) Peer Advising, including UCF's Dr. Sabine Sané
CREATES Publications
CREATES produced a position paper explaining the approach and its merits, an academic paper summarizing scientific evidence regarding the value of this approach, and a policy paper discussing policies to encourage institutions to adopt it.

The partnership has also organized a series of training events for staff and students from the participating institutions, along with several multiplier events for representatives from other universities and the higher education community. All materials can be found on the CREATES website.
The transnational project received a grant by the European Commission for three years. The CREATES team – including UCF's Dr. Ursula Glunk – at the project kick-off on October 31, 2017, in Lüneburg: 

We are proud to be part of such an experienced and inspired higher education community.