News & Blog

Here and on

Facebook, we announce events and share UCF news and developments. For events and news at the University Freiburg, please see here.
March 25, 2019: LAS 2019 Application and Admissions Information
We know that applying at a university can be challenging. To make the LAS application and admissions process as understandable and transparent as possible, we have updated our guidelines for you.
The application and admissions section of our website provides information that guides you through the process of applying to the LAS Program at UCF.
Please note: The application period for the LAS Program is June 1 – July 15, 2019. But, of course, you can and should start preparing all necessary documents as early as possible. And we encourage you to join us for our LAS Open Days on April 12 and June 7, 2019 and/or get in touch with us with your questions.
We look forward to your application! 
March 18, 2019: Virtual Reality in Toulouse
Ivan, student of the Major Life Sciences, did an internship as part of his Electives at the University of Toulouse in winter semester 2018/19. We are glad that he shares his experience with us:
"During their studies at UCF, Life Sciences students must complete the Lab Practice module. This module gives insights on practical aspects of research in natural sciences, students experience lab's everyday life and get the idea of main approaches to experiment design, while participating in current research or conducting their own. In my case, I wanted this module to be tightly connected to my bachelor thesis, that is why I was very happy to be accepted to complete my lab practice at Prof. Dr. Andrew Straw lab for Animal Physiology, Neurobiology and Behavior at the University of Freiburg. […] Imagine my surprise when I was invited to continue my work at the University of Toulouse within CNRS. Dr. Antoine Wystrach and Dr. Sebastian Schwarz study ant's navigation and were very interested in building a system similar to Dr. Straw's Virtual Reality arena…" Read more.
Pictures by Ivan Sukhov. Thank you.
February 27, 2019: EES Study Trip to Geneva
Recently a group of 25 students participated in a study visit of the Major Earth and Environmental Sciences to the environmental institutions of United Nations: the World Meteorological Organization, the Food and Agriculture Organization, and the United Nations Environment Programme. They learned from experts in the field about the opportunities and challenges they face with global environmental governance as they fight starvation, promote green technologies, manage disaster risks, collect geospatial data, and combat climate change. More pictures and info on the two-day study trip can be found here.
February 20, 2019: Discussion with UCF's Dr. Plumley and UCF Alumna Stella Rutkat
At the round of talks on "Perspectives on 20 years of Vagina Monologues", organized by the maniacts, the English department drama group, both UCF's Dr. Ryan Plumley and LAS Alumna Stella Rutkat took part. Together with Dr. Esther Gaertner, gynecologist and co-founder of the mentoring network of the Deutschen Ärztinnenbund, and Simone Thomas, women's representative of the City of Freiburg, they openly talked about how far we have come along, 20 years after the Vagina Monologues by Eve Ensler. What about the rights and self-determination of women today - sexually, politically and legally? The discussion was moderated by Maria-Xenia Hardt, who was also a UCF Teaching Fellow last summer semester. Here you can find more information on the event.
Pictures by Simon Sahner
February 6, 2019: Fourth-year Students Conference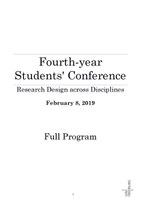 At the Research across Disciplines Conference fourth-year students will present their research designs and potential Bachelor's theses within panels, like:
Climate and Technology / Values / Environmental Justice / Fast Fashion / Gold Mining / Food and Health / Migration and Minority Protection / Security of Basic Needs: Energy, Income, Food / Political Criticism / Feminism and Gender / Colonialism and Warfare / Cultural Controversies
Here you can find the program of the conference with all topics and short descriptions.
When? Friday, February 8, 2019, 8:15 – 18:20
Where? KG 1023, after the lunch break KG 1139, KG 1132, Peterhof Room 3, Conference Conclusion: KG 3042, 17:20 –18:20
February 5, 2019: Internship and Practical Projects in LAS Showcase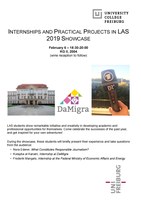 The Electives allow students to supplement their Major and to shape their specific academic profile. Some students use the Electives for an internship or a practical project. By doing so, they show remarkable initiative and creativity. To celebrate the successes of the past year and get inspiration for new adventures, we invite you to the Internships and Practical Projects in LAS 2019 Showcase.

When?  February 6, 2019, 18:30 – 20:00
Where? KG II, room 2004
Students will briefly present their experience and take questions from the audiance. The event is followed by a wine reception.
February 1, 2019: 4th Liberal Education Student Conference calls for Proposals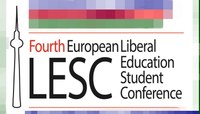 The Fourth European Liberal Education Student Conference will take place from 2–5 May 2019 in Berlin. Students interested in participating should submit their proposal by February 3, 2019.
This year LESC will deal with "Liberal Education: In Conversation with Today's World of Tomorrow".
Here you can find more information.
January 30, 2019: Job Offers at UCF
UCF is seeking to hire two Tutors for the introductory statistics course "Dealing with Numerical Information" and a Teaching Assistant for the Major area of Culture and History. Interested? Here you can find more information.
We are looking forward to your application.
January 28, 2019: Talk by Dr. Ingmar Hoerr, MBA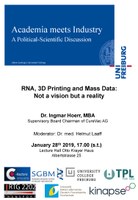 Next week Dr. Ingmar Hoerr, MBA, Supervisory Board Chairman of CureVac AG and its CEO til 2018, will give his talk on "RNA, 3 D Printing and Mass Data: Not a vision but reality". The talk is part of the seminar series "Academia meets Industry", which aims at stimulating transdisciplinary discussions between university members and high profile managers. Here you can find more information.
When? Monday, January 28, 2019, 17.00 (s.t.)
Where? Lecture Hall Otto Krayer Haus
            Albertstrasse 25
January 16, 2019: LAS goes Robot
Curious what happens in the course Robot Design – Theory, Practice, Philosophy? Have a look:
7ec7790c7053d75e03897d15eee8cbfa
More information on the course Robot Design – Theory, Practice, Philosophy can be found in our course catalog. The course is kindly supported by Stura, thank you very much.
January 7, 2019: Key Dates for 2019
For prospective LAS students, we would like to announce the following key dates for 2019:
1. LAS Open Days
In spring 2019, UCF will again open its doors for prospective students. The Open Days 2019 will take place on Friday, April 12 and on Friday, June 7. More information is available here.
2. Application Period
The application period for starting the LAS program in October 2019 is June 1 – July 15.
3. Interview Week
The LAS selection interviews will take place from in the week of July 29 – August 2. Please see our Application and Admissions page for more information; and please note that we will update our application guidelines early 2019.

December 19, 2018: Happy Holidays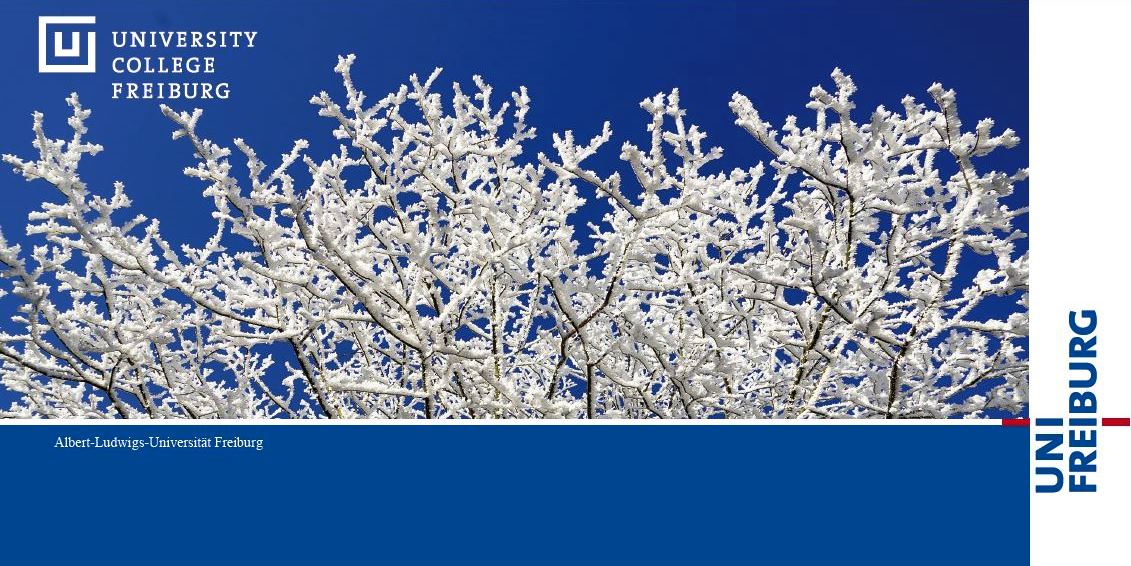 We would like to thank all our supporters – students, staff, professors and many friends – for their commitment over the past year. It was an eventful year with many positive developments for UCF.
We wish everybody peaceful and inspiring holidays as well as a great start into the New Year 2019!
UCF