Meet Maya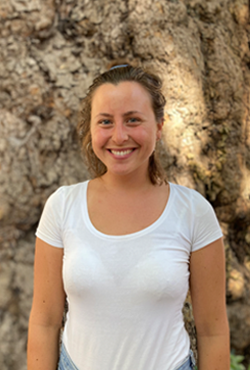 Meet Maya!
Who are you?
Maya, 24, 4th year LAS student, always too late but I've got hilarious excuses
Why did you choose LAS at UCF?
Because I did not want to limit my passions and interests
Why did you choose your Major?
I decided on Governance early on, because I still believe we can change the system (haha).
Did you study abroad?
Pennsylvania State University, USA
When you started LAS, what did you find challenging and/or unexpected?
Broadest range of interesting courses, but high work load and also with a strong focus on theory and philosophy.
What is the strongest point of the LAS program?
Great interaction between students and professors, lively discussions in the seminars, great student community
What are typical misconceptions of LAS?
That it would be about arts

Are you part of a committee?
Arts Liberated
What's the 1st/2nd/3rd/4th year like?
First: Aaaah what's going on?!
Second: I kinda like this
Third: Who am I and where the heck am I?
Fourth: I NEED TO HALT THE TIME.
What is the most fun course you've taken?
All the World's a Stage – Responsibility and Leadership in the Theatre
What advice would you give to future LAS students?
Take advantage of all the great opportunities!
Can you explain LAS in one sentence?
Crazy cozy challenging good times